We are very happy to announce the following keynote speakers for the 2nd International Conference on Nanotechnology and Environmental Issues (ICNEI'17):
Dr. Müge Andaç
Dr. Müge Andac is an Associate Professor at the University of Hacettepe in the Department of Environmental Engineering at Environmental Technology Division. She carried out a part of her research on cryogels at Lund University in 2007 and gained her Ph.D. degree in 2009 from the University of Hacettepe on application of cryogels to affinity and molecular recognition based chromatographic separation methods. Her current research interests are the synthesis and characterization of molecular imprinted based polymers, micro/nano-materials, super-macroporous hydrogels, composite materials, and their applications to bioassays, sensors, and chromatographic systems in the field of affinity recognition of biomolecules and environmental pollutants.
Topic of Keynote: Environmental Applications of Supermacroporous Cryogels

Keynote Abstract
Dr. Zdeněk Sofer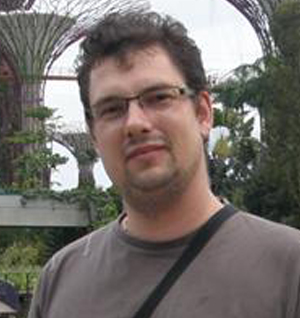 Prof. Zdenek Sofer is an Associated Professor at the University of Chemistry and Technology Prague since 2013. He received his PhD also at University of Chemistry and Technology Prague, Czech Republic, in 2008. During his PhD, he spent one year in Forschungszentrum Julich (Peter Grünberg Institute, Germany) and also one postdoctoral stay at University Duisburg-Essen, Germany. Research interests of prof. Sofer concerning on nanomaterials graphene-based materials and other 2D materials, its chemical modifications and electrochemistry. He is a member of Editorial board of Flatchem. He has published over 270 articles, which received over 5500 citations (h-index of 37).
Topic of Keynote: Beyond Graphene, Chemistry of Graphene Derivates and Its Inorganic Analogues

Keynote Abstract
ICNEI'18 is part of the 3rd World Congress on Recent Advances in Nanotechnology (RAN'18). Congress Website | Congress Flyer
Poster Board Dimensions:
Authors presenting via poster boards are to be informed that poster boards are 110 cm height and 70 cm width.
Upcoming Dates
Final Version of Accepted Submissions Deadline
Extended
Regular Registration