The 3rd International Conference on Nanotechnology and Environmental Issues (ICNEI'18) aims to become the leading annual conference in fields related to nanotechnology and environmental issues. The goal of ICNEI'18 is to gather scholars from all over the world to present advances in the relevant fields and to foster an environment conducive to exchanging ideas and information. This conference will also provide an ideal environment to develop new collaborations and meet experts on the fundamentals, applications, and products of the mentioned fields.
ICNEI is an acronym for International Conference on Nanotechnology and Environmental Issues.
Submissions
Submissions in the form of extended abstracts, short papers, and full manuscripts are welcome.
To learn more about the previous event in this conference series, please visit: Past Event.
Paper Topics
ICNEI'18 is now accepting papers on the following topics.
Detecting and Monitoring of Nanomaterials
Green Nanotechnology
Nanoenergy
Nanomaterials Toxicity
Nanotechnology and Ethical Impacts
Nanotechnology and Health Issues
Nanotechnology and Safety Issues
Risk Assessment and Management
For a complete list of the paper topics, please visit: Submissions.
Keynote Speakers:
Dr. Müge Andaç,
Hacettepe University, Turkey
Biography & Abstract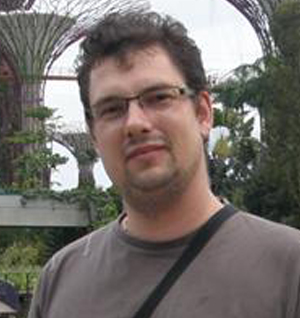 Dr. Zdeněk Sofer,
University of Chemistry and Technology Prague, Czech Republic
Biography & Abstract
ICNEI'18 is part of the 3rd World Congress on Recent Advances in Nanotechnology (RAN'18). Congress Website | Congress Flyer
Poster Board Dimensions:
Authors presenting via poster boards are to be informed that poster boards are 110 cm height and 70 cm width.
Upcoming Dates
Final Version of Accepted Submissions Deadline
Extended
Regular Registration